In India, New Year parties have become like a national festival where all types of people join the celebrations with unity and harmony. Getting together and planning celebrations, is a given. Mangalore is all set to welcome the New Year 2020. Hotels, clubs and resorts are making way for New Year parties and events. So why not have a great time! Mangalore welcomes you to party hard and dig into the fun. So hurry up! Buy the tickets and join the ride this celebrative season. Here is the list of New Year Parties happening around Mangalore –
1. Ocean pearl, Mangalore
Situated near Mangalore Central Railway station, Hotel Ocean Pearl gets ready to welcomes guests into their parties. A great dining option and fitness centre are least of the features that they offer. Spacious rooms with en suite bathroom along with other amenities are qualities that make this hotel worth the stay. Also unique cuisine available at the Coral restaurant is another attraction. Ocean Pearl also offers their grand halls which are well equipped for hosting any events and also make sure to give out their service to make the event splendid and mind boggling. Make sure you check out the New Year Event at Ocean Pearl.
Alert me when ticketing starts
2. Pandit's Health and Resort Spa
Comfort, spacious, friendly are the main keys to success at Pandit's Health Resort and Spa. They are well known for their extremely comforting and spacious rooms. Also cooperative, friendly and warm staffs at the resort are an added bonus. The awesome property with good location hosts parties and night events and make the day special for the guests. Check out coming events and have a wonderful time this New Year.
Alert me when ticketing starts
3. TMA Pai International Convention Centre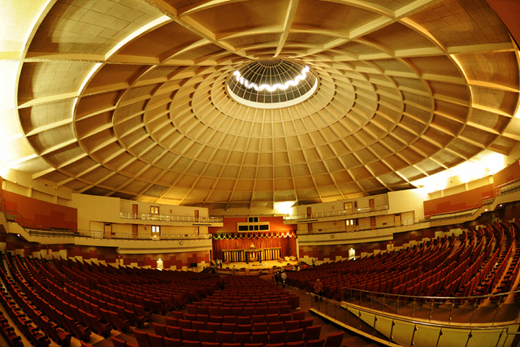 The well known Convenetional centre at Mangalore located in MG road is one of the biggest convention centers in India. The centre dispersed across a surface area of 16730 square meters has a capacity to accommodate more than 4000 guest. Named after the well known Indian doctor, banker and philanthropist Dr. Tonse Madhav Ananth Pai, the centre is definitely planning a grand welcome for the New Year 2020.
Alert me when ticketing starts
4. Goldfinch Hotel Mangalore
Goldfinch Hotel Mangalore, first of its class and well known as a true boutique hotel is perched at the heart of Mangalore city. Guests can expect facilities of top class luxury and walk right into this mind boggling scene of hospitality. The hotel has grand banquet halls and is totally capable to suit your needs accordingly. Whether it is a formal event or informal event make sure to exploit the facilities and state of the art infrastructure.
Alert me when ticketing starts
5. Summer Sands Beach Resort, Mangalore
As the name suggests this Beach resort is situated on the beachside near Chota Mangalore, Ullal in Mangalore. The location is pretty advantageous as for the accessible travel and transit for the guests and visitors. The scenic beauty of the resort surrounded by the lush green garden and the attractive beach are main attractions that people never forget to appreciate. So feel free to enhance your experience with your stay at Summer Sands Beach Resort, Mangalore. They have air-conditioned U shaped halls to host parties and events and offers basic amenities. With additional charges they also make sure to offer projector and audio-visual equipment to cater event needs.
Alert me when ticketing starts