Once the capital of French India, Pondicherry is one of the best places to visit if you want a relaxing weekend. Here are some of the must visit places and things to do in Pondicherry.
Paradise Beach and Karaikal Beaches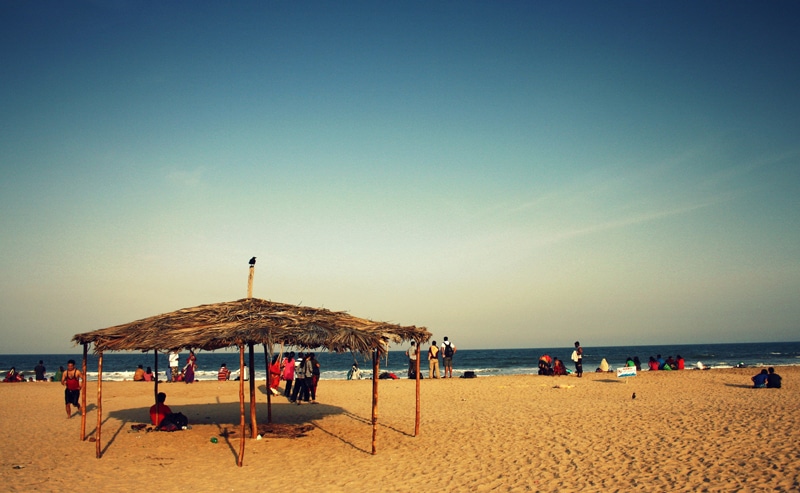 Pondicherry is a hub for all things adventure. The Paradise Beach and Karaikal Beach are two of the most popular beaches in Pondicherry for the best water sports experiences. Boating, jet skiing, canoeing, kayaking, backwater sailing, and many more in the list are some of the activities that the beaches offer you. You are sure to have a thrilling and adventurous visit to these beaches if you are fond of water sports.
Scuba Diving
If you have a flair for adventure and don't hesitate to try new things, then scuba diving in Pondicherry is something you cannot miss. Being the only diving spot in the eastern coast of India, it's filled with coral reefs, rocky beds and an abundant marine life to explore.
Some of the diving spots in Pondicherry are the Cool Shark Reef, Aravind's Wall, Temple Reef, 4 Corners, Ravines, The Hole, and many more.
Surfing at Serenity Beach
The Serenity Beach surely lives up to its name with its beautiful horizon, palm plantations along the beach, rocks and boulders and colourful shacks all around. It is a relatively secluded beach, where tourists come to relax and do the occasional surfing. If you like surfing or if you wanna take some lessons, then this beach is perfect for you. Other than surfing, the beach is also famous for getting some fresh catch from the fishermen selling them near the shore.
Bicycle Tour of Pondi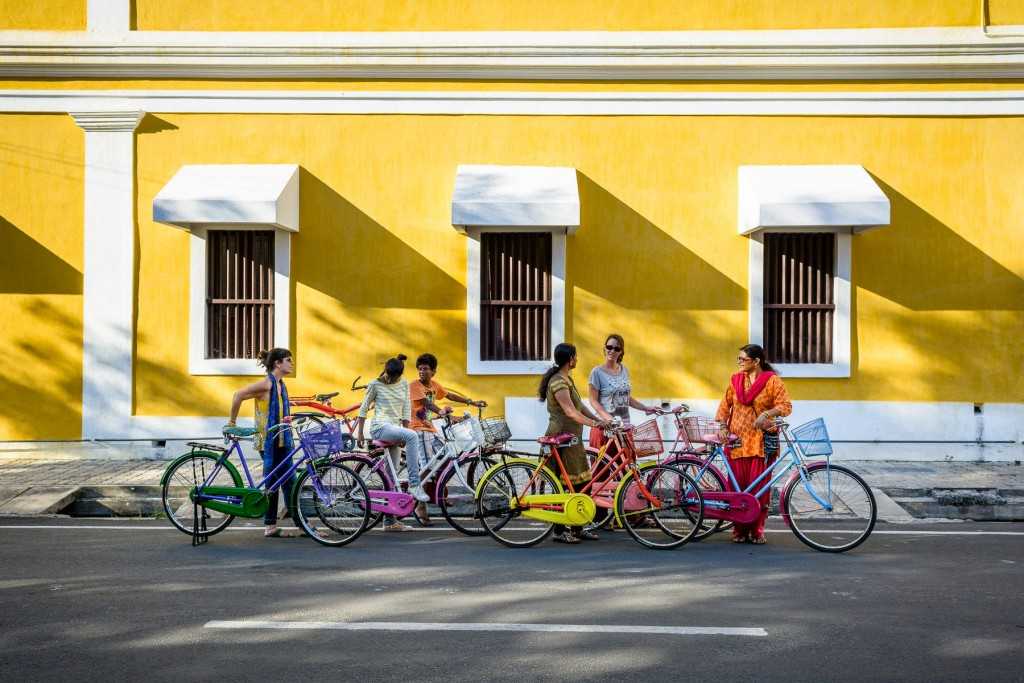 If you are in the mood to go on a tour of the French capital vintage style, then the perfect way is through the vintage bicycle tour option that the city has. You can go around the classical french colonies, traditional Tamil communities, the historical places as well as various cultural centres in the city on a guided tour on some colourful vintage bicycles. Within 2 hours, you will have gone around the city and explored both the French and Tamil sides of Pondicherry.
Auroville
Auroville, the City of Dawn, is a settlement built for people from different walks of life to come together and settle in harmony. This enormous village is an epitome of peaceful living, lush greenery, quiet transportation and beautiful vintage houses.
Right in the centre of this modern village is the Matri Mandir, a huge golden sphere, at the centre of which is a great crystal. It is a 10-15 minute walk from the starting point, which is filled with cafes, bookshops, boutiques and numerous stalls selling various beautiful and things unique to Pondicherry.