Looking to host an event? Here is a guide that will help you to select the perfect venue for your occasion.
1. Lulu Bolgatty International Convention Center
Set in picturesque landscape of the Bolgatty Island, with a view of backwaters and the city, this venue can host a variety of events from live concerts to destination weddings. It has seven lawns and an open exhibition area for outdoor events. It can accommodate up to 1000 cars and has 3 helipads too. So, if you have cash to spare, this is a really good option.
2. Marine Drive Ground
Situated right beside one of the most popular and iconic tourist destination in Kochi, the Marine drive, this ground is perfect for hosting events such as exhibitions or expos. The tourists that come to visit the marine drive,  attend the event when they see one. This ground is managed by the GCDA (Greater Cochin Development Authority).
3. Jawaharlal Nehru Stadium, Kaloor
Located in one of the busiest areas of the district, this stadium is used mostly to host international cricket and football matches.  The wide areas of this ground along with a maximum capacity of 80,000 also serves as a venue for important exhibitions, cinema events and political rallies. This stadium too is managed by the GCDA, and it holds the record of being the fifth loudest crowd (128db) when Kerala played Kolkata in the 2016 ISL final.
4. Pool Side Lawns At Taj Malabar Hotel Resort And Spa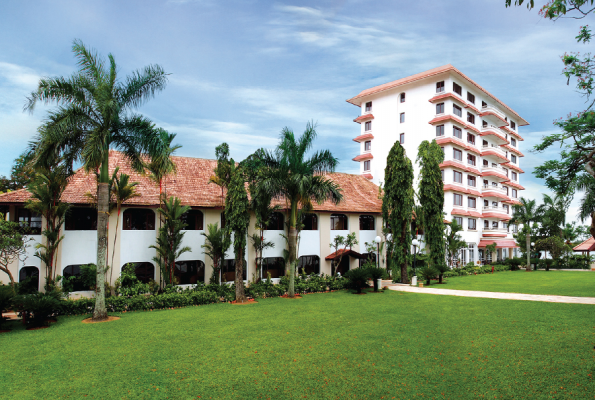 This venue is ideal for hosting wedding receptions. The ambiance of the open pool side and well maintained lawn that can accommodate up to 500 people can be used to host any kind of social gathering. The hotel itself is very beautiful to look at and also to look from. Located at the tip of Willingdon Island, one can get a stunning view of the Arabian sea.
5. Durbar Hall Ground
With over 100 years of rich historical significance, this ground got it's name because the Rajas of Cochin used it to conduct their durbars. Though once in ruins, this ground was beautified and now has a walkway, a parking lot, an open air stage with state of the art facilities and huge light towers.  This ground is now governed by the Corporation of Cochin.
6. Club Mahindra Resort Cherai
One of the best places to conduct a destination wedding, this hotel is by the Cherai beach side over looking the ocean. It has an outdoor space that can cater up to 500 people. It's also a great spot to get away from the city and unwind.
7. Bristow Ground, Willingdon
Named after Robert Bristow, a British engineer known for his contribution to development of Kochi port, this ground can be used to host any kind of outdoor events other than wedding events. It's located in Willingdon Island.
8. Bolgatty Event Center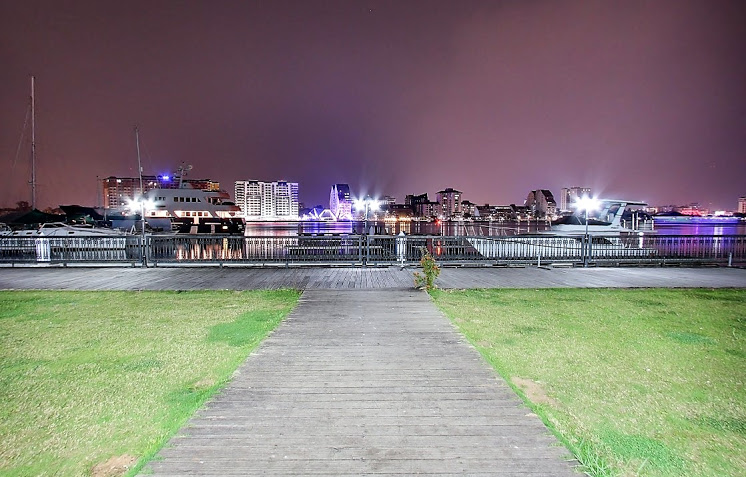 An absolute paradise, this event center consists of Bolgatty Palace, an island resort, an international marina and 9 golf courses. Just a few kilometers from marine drive, this venue is ideal for outdoor weddings with it's beautiful green lawn which can cater up to 3000 people. It also has facilities to erect domes and structures for hosting exhibitions. It's managed by KTDC.