1. Mercure Grand Hotel Seef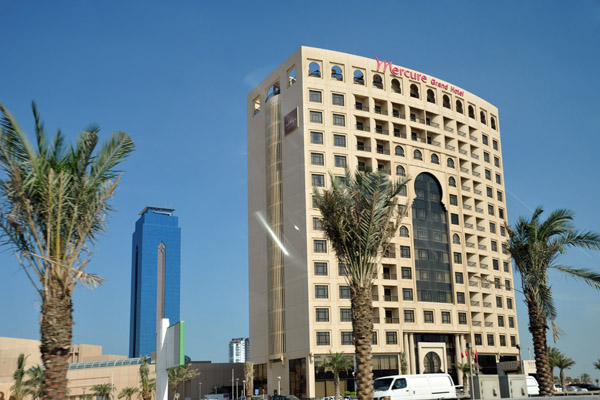 This 4 star hotel is built at a perfect location for people who want to do leisure activities. It is close by to the two biggest malls in Bahrain and it offers spaces for all kind of social gatherings. It offers a terrace with shisha and an open open swimming pool to kick back and relax.
2. The Ritz-Carlton Bahrain
Any kind of event can be hosted in this hotel. It boasts of grand ballrooms, conference halls, exhibition centers and a private island. They can accommodate up to 4200 people. They also extend their planning and catering services to your desired location.
3. Bahrain International Exhibition And Convention Center
Just 20 minutes from the Bahrain International Airport, this is the largest exhibition center in this island country. Managed by the Bahrain Tourism and Exhibition Authority, this venue offers 14000 sq. m. of meeting space with 12 meeting rooms. They charge approx 2.65 US $ per sq. m.
4. Sakhir Airbase, Bahrain
This air base was constructed to conduct international airshows. Countries from all over the world including India show off their planes in this show. It is now also used to hold trade fairs, exhibitions, etc.
5. Isa Cultural Center
It's one of the most famous and important cultural centers in the country. It was built by the government in 2006 and it mainly showcases Bahraini art and literature. It is good to host art and literature fairs.
6. Bahrain National Stadium
This stadium is mainly used to host football matches for the Bahrain's national football team. It can also be used to host any kind of sports event or musical concerts, etc.