1. Dhahran Expo
Located in the center of the gulf area, it's one of the largest exhibition centers in Saudi Arabia. It has four event spaces and the venue is spread over a total area of 1,00,000 sq. m. 3 of them are indoor and 1 is outdoor. It also has a cafeteria and Business center with 4 offices, a meeting room, 3 workstations and a sitting area.
2. King Fahd "Life Park"
It's is one of the largest parks in the eastern province of Saudi Arabia. It is a complete package with resorts, hotel with event hosting facilities, amusement rides, sports facilities, apartment With it's beautiful waterfalls and bridges it is one the best spots for a family outing.
3. Sheraton Dammam Hotel And Convention Center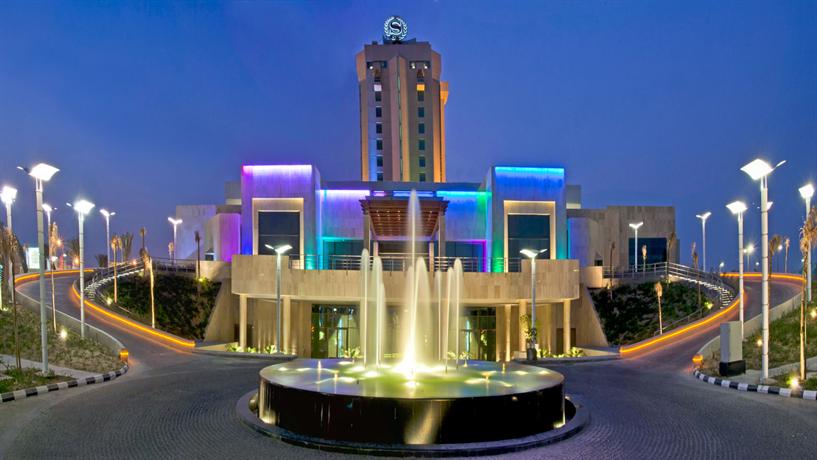 It's one of the most luxurious hotels in Dammam. Along with the uber cool rooms it has 14 meeting rooms and the largest room can accommodate up to 900 people, perfect for receptions or exhibitions. It also has an exclusive ladies lounge for meetings.
4. Dammam Corniche
It's said to be the city's top attraction. The beautiful walkway, carnivals, neatly manicured parks and the cool sea breeze makes it the perfect getaway to escape the heat during afternoons. It's often used to display art pieces.
5. Alandalus Hall
This venue consists of three halls covering an area of 10,000 sq. m. It's perfect for hosting a wedding reception. Other events like exhibitions, concerts or corporate events can also be hosted. It has a dedicated staff for event planning to ensure you get the best.