1. King Abdullah Sport City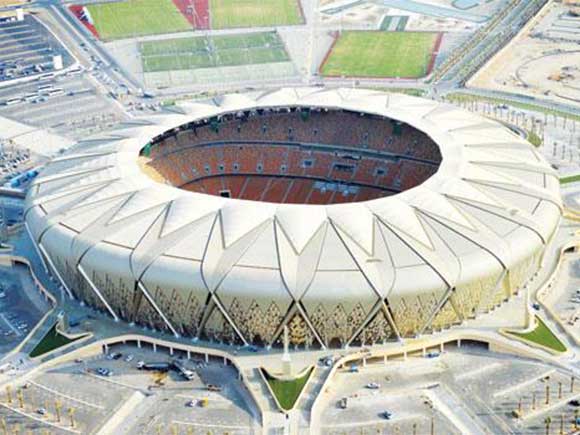 This center is nicknamed the "shining jewel" and it recently hosted the Jeddah music fest which had some big name performances. Other than the main stadium which can hold 60,000 people, there is a mosque, tennis courts, indoor football pitches and a athletic track.
2. Jeddah International Exhibition And Convention Center
This center is located in one of the busiest commercial hubs of saudi arabia. It covers an approx. area of 40,000 sq. m and offers for indoor and outdoor exhibition spaces. Also the fact that it is only 7 km from the airport makes it an appealing choice for international business and trade fairs.
3. Jeddah Hilton Hotel
This Elegant Conference hall can host an event for up to 3500 people. All the amenities required for an event is provided. There are smaller meeting spaces for corporate gatherings. They also offer outdoor event space for up to 1000 people.
4. Ritz Carlton Jeddah
With approx. 83,000 sq. ft. of event space, this hotel has the biggest conference space in the city. Any kind of event be it wedding or corporate gatherings can be held here. Their beautifully manicured gardens are the perfect location for a wedding.
5. Athr Gallery
This is the city's most famous art gallery. They have played an important role in promoting contemporary art in Saudi and is very sought after. They support the creativity of young artists giving them opportunities to increase their knowledge. The Art on display is exquisite especially the traditional arab kaleidoscopic patterns.