1. King Fahd International Stadium
This stadium is nicknamed "The Pearl" and rightly so. The most exquisite feature of this stadium is it's roof with 24 large tents which form a flower like structure. It was made this way to protect the stadium and spectators against the desert storms. It is mainly used to host football matches and is also recognized by FIFA. Recently concerts are also hosted here and the BTS are scheduled to perform on oct 11.
2. Riyadh International Convention And Exhibition Center
This is a newly developed state of the art convention center. It has indoor halls, outdoor exhibition halls, conference center, business lounge, a restaurant, press center complete with a large parking space, so whatever be the occasion, this venue can host it.
3. Crowne Plaza Riyadh RDC Hotel And Convention Center
This is one of the best meetings and events venue in Riyadh. The hotel itself is luxurious and has all the facilities. The hotel has 12 flexible meeting rooms covering an area of 13344 sq. ft. They also have a dedicated event management team to ensure best possible experience.
4. Al Khozama Banqueting Conference Center
This hall is one of the most sought after venues in Riyadh. It is 20 minutes from the city center and 5 minuted from diplomatic center making it an ideal location for any type of event. It can accommodate up to 2600 guests.
5. Al Faredah Hall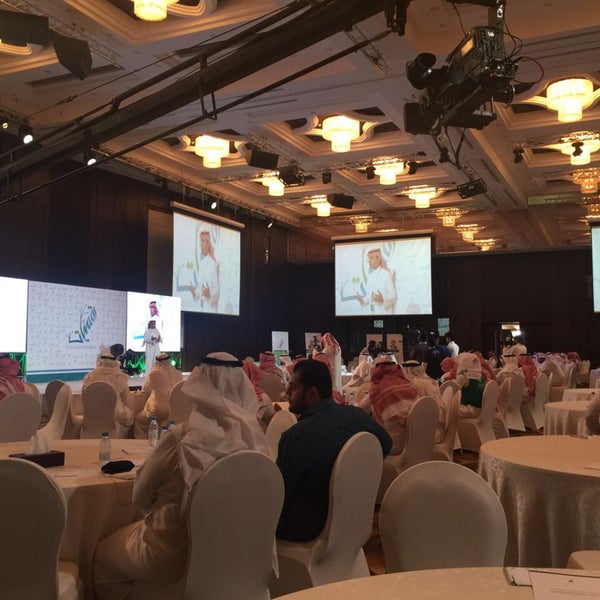 This venue is mainly used to host wedding reception. Equipped with all modern amenities this hall can also host other varieties of events such as concert or exhibitions without any problem.
6. Apex Convention Hall
This is one the most aesthetically breathtaking venues you will see. It is designed by the world famous architect Zaha Hadid. So the design, as expected is flawless. Not only the design but the service is excellent too. It offers indoor and semi outdoor event spaces along with all the amenities required for hosting an event.