If you are planning on visiting Mangalore anytime soon but have no idea how to kill your time there, here is a perfect guide for things to do in Mangalore for all.
Embrace Your Spirituality
If you want to get in touch with your spiritual side, then Mangalore is an ideal option to do so.
Mangaladevi Temple, which has been around since the 9th century, is one of the main attractions in Mangalore for strong believers and devotees all around the world. This temple's true beauty and energy is channeled out during the time of Dussehra.
The Gokarnanatheshwara Temple is another example of a surreal and beautiful temple, which is the perfect spot to get in touch with your soul. The specialty about this temple is that it does not barr anyone from entering, regardless of caste and creed, and thus is a popular spot for tourists and devotees alike.
Discover Nature's Best
If you are interested in spending a relaxed afternoon, here are some options worth looking forward to.
The Pilikula Nisargadhama park is one of the most popular spots to relax and have fun in Mangalore. Filled with activities like a mini golf course and boating, and also an aquarium and a botanical garden, this park is perfect to spend your whole day.
If you are interested in flora and fauna, visiting the Sammilan Shetty's Butterfly Park is definitely not a bad idea. Harbouring around 114 species of butterflies, this is one of the cleanest parks in Mangalore and definitely a sight for sore eyes.
Go on an Adventure
If you have a taste for adventure and crave for the thrill, then Mangalore won't disappoint you.
KodeKallu and BaaleKallu hills is one of the best places near Mangalore to go on a trek. Located about 20 km from Charmadi Village, this activity will span up to 7 hours over 2 days.
If you're more into water sports, then Kayaking in the calm Shambhavi river is for you. Although not very dangerous as compared to kayaking on fast rivers, this activity is sure to refresh you for the day. You can also take advantage of the calm water and jump in for a swim in the river.
Just Beach It!
Nobody can resist the sound of waves and softness of sand stretched across miles of ocean, and Mangalore offers the best locations to enjoy that feeling.
Panambur beach and Surathkal Beach are two of the many famous beaches that you can visit in Mangalore. Their calm and scenic environment is a major attraction to families and youngsters alike. Famous for being clean and being maintained that way, their beauty is even more enhanced during sunset time.
The Essential Tourist Spots
If you are in the mood for being rather touristy, Mangalore's culture and history will definitely catch your attention.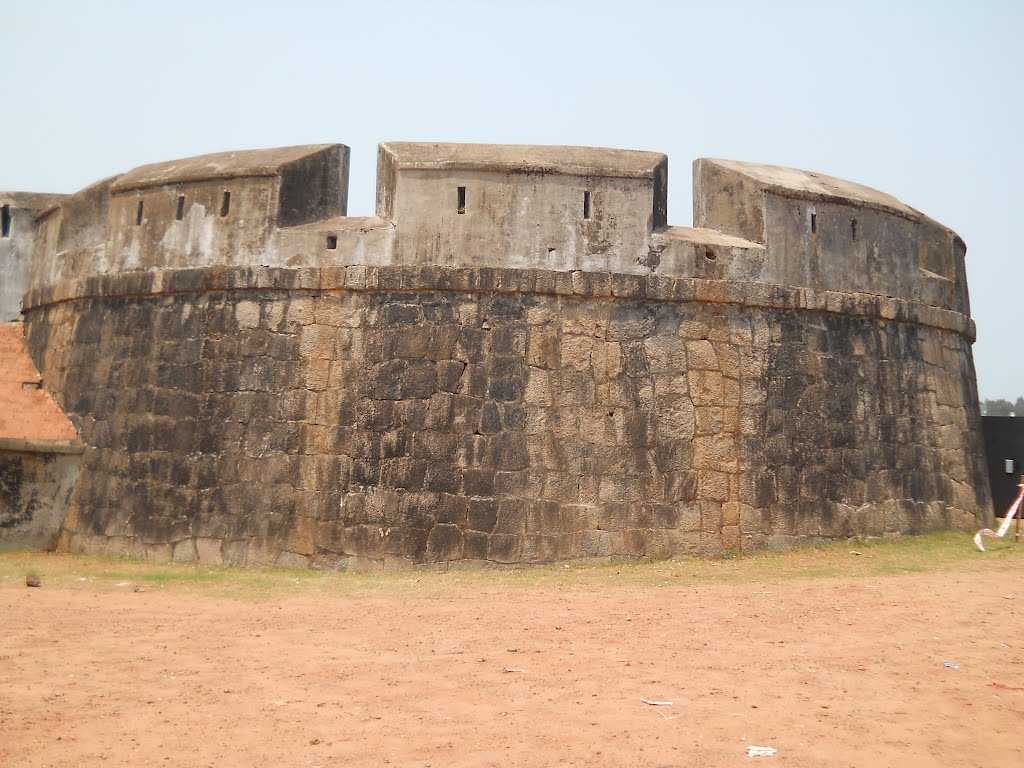 The Sultan Battery is a mini fortress, which was built by Tipu Sultan in the late 1700s. Known for unique design and architecture, and set apart by the use of black brick for its construction, this fortress was built to protect the Gurupura river from the British trying to destroy the place.
The St. Aloysius Chapel is another breathtaking piece of architecture, that has been there since the 19th century. It is not only a place of worship, but also one of the best spots for design and art lovers to spend their day at. Right from the paintings and frescoes to the structure of the building itself, it is surely a site for awe and inspiration.