On the lookout for the perfect event management company for handling your event? Here is a list of the top event management companies all over Kochi that can help you with it:
Eventique House
Stepping into the event industry in 2013, Eventique House has since become one of the leading event management companies in Kochi. They have an array of big names as their clients, such as Apple, Bosch and Jeep, to their credentials. From organising product launches to exhibitions, themed events to entertainment shows, Eventique sets a new benchmark for integrated event management, and they don't stop there. Event marketing is another field they specialise in, apart from the usual organising. An in-house advertising group carries out the most important job, that is, making your event seen and heard.
Icecube Events
Run by a creative and young team, Icecube Events is one of the most experienced and sought after events management company in South India. They host a variety of corporate events like team building, conferences, and more. Apart from their concentration on the corporate side, they are also involved in organising social events and experiential marketing events. They set themselves apart from the rest with their economical budget, a vast reach to vendors across the country, and years of experience to add up to their portfolio.
Phase 3 India Pvt. Ltd.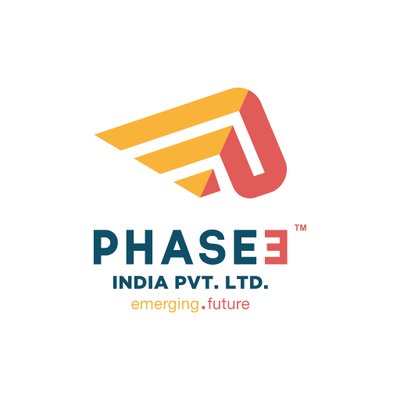 Headquartered in Bangalore, Phase 3 is an old player in the event industry, which has extended its services to Kochi as well as Hyderabad. They strive for growth as a company, and to provide the best experience for their clients as organisers. They have their own production house in all 3 locations, which gives them an advantage over other event management companies. They focus on providing the most unique event experiences.
Red Media Productions
A pioneer in the event management industry in Kochi, Red Media Productions has been organising all types and levels of events. Utmost importance is given to what their client requires to be done, and they prioritise their client's satisfaction over anything else. Their social events are filled with energy and entertainment, while their corporate events, with sobriety and professionalism. Established in the industry for over a decade, their clientele is highly impressive, having worked with companies like Adobe, Swiggy, and more.
Tamarind Event and Wedding Management
Their focus on delivering the best experience through their events is what makes the Tamarind Event company as one of the most desirable options to choose from. With almost 11 years of experience on the field, they believe in the 'Management by Experience' approach towards organising their events. They provide concept-to-execution services for various types of events such as thematic parties, awards events, conferences, and more. Tamarind Events does not only provide innovative solutions to your event's needs, but are also one of the fastest growing companies in the industry.  
Ergo Consulting
The specialty about Ergo Consulting is that they focus as much on the strategic aspects that go in the management of an event, as much as they do on bringing out the best experience from it. Their strive for perfection gives the opportunity to exceed their client's expectations in tremendous ways. Their main focus being wedding and corporate events, Ergo Consulting is also involved in organising festivals.
Espanio Events India Pvt. Ltd.
An established company, with state-of-the-art facilities and infrastructure, Espanio Events strives to organise the best and most entertaining events on a large scale. Apart from being in the event industry, they are involved in organising fashion and beauty pageant events as well. An impressive clientele list with all good things to say about them, and years of experience makes Espanio Events one of the best event management companies in Kochi to choose from.
Climbing Goat Event Solutions
From handling corporate events, to social events, to recreational events, Climbing Goat goes by the idea of keeping their clients stress-free during the whole process of organising the event. They have a dedicated team of experienced professionals, who aim for perfection in execution. With a range of events and dozens of satisfied clients, Climbing Goat Events is sure to provide you with a one-of-a-kind experience.
KWP Kochi Event Management
One of the leading event management companies in Kochi, KWP focuses on providing a hassle free execution of events. A reliable event management company to go for, for the assured success of your event, KWP aims to deliver customer satisfaction through its thorough inspection of vendors, and professional execution of each activity leading to the event. They ensure the customisation of their packages in the best way that fulfills every need of their client.
Big Tree Events
With the vision of serving as an extension to their client's event needs, Big Tree Events has proved to be one of South India's most reliable event management companies. They specialise in holding large scale events such as conferences, weddings, inaugurations, and more. Their portfolio, heavy with a number of events organised by them, is surely an attractive attribute for those who prefer a highly experienced company to organise their events.